Mona Lisa Speaks
A solo play version of Mona Lisa Speaks has been featured in Emerging Artist Theatre's One Woman Standing/New Works Series at TADA, at 167 Block Party at the West End Theatre (featuring the author in the role) and most recently at Guild Hall in East Hampton with Tovah Feldshuh playing La Gioconda in a one-night-only staged reading. It originated as a chamber music theatre piece... scroll down to read more!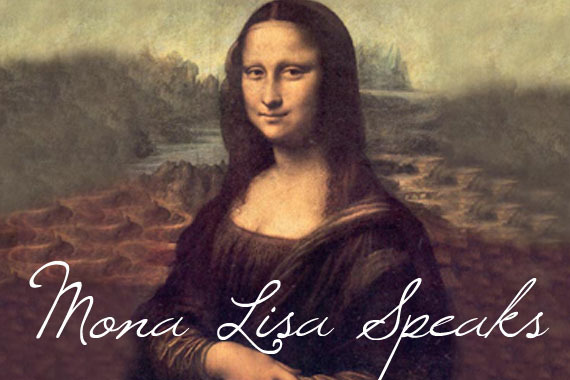 The Mona Lisa is stolen from the Louvre in 1911 and kept in a squalid apartment for two years. During her captivity, the painting comes to life and offers her perspective on humanity, imagination, the men in her life, and her fellow paintings. She realizes she must plot her own escape. Along the way, she also settles the mystery of who she is — and why she's smiling. A solo play based on a true story.
Core Ensemble commissioned Mona Lisa Speaks as a chamber music theatre piece, and, using one actress and a trio of musicians, premiered it at Berklee College of Music in Boston. They have also performed it at the University of South Carolina and at the Kravis Center for the Performing Arts in Palm Beach.

It is now available for licensing by other groups. Contact Jack Tantleff at Paradigm with any inquiries.